Michelle cannot believe it! This little bitch!
She really believes that she is smarter than her.
But she will show her that the true power is not
the brain of the tiny girl – it's her sexy butt!
And Michelle's butt is way more powerful than the
one of this small puppet! She sits down on her
with her sexy bottom and flattens her until all
of her bones are broken…!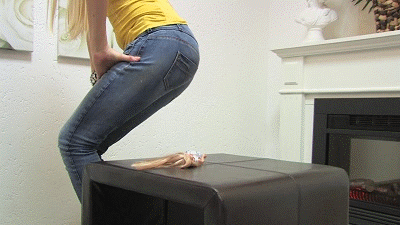 Check out Michelle's new update – on www.ButtCrush.com